---
We get it — caring for your horse and arena are No. 1. However, proper care can be time-consuming, stressful and expensive. Not only do you have to think about maintaining the appearance of your arena, but you also have to factor in broken equipment and injured horses. It adds up.
Red Master Harrow's equipment was designed to solve all of these common problems. Our commercial-grade, American-made equipment is durable, reliable, easy to operate and a great value. It's precisely designed for safety, performance and dependability.
Our arena drags feature depth-control, gauge wheels, simple adjustments and unique framework as well as a lifetime warranty on frames.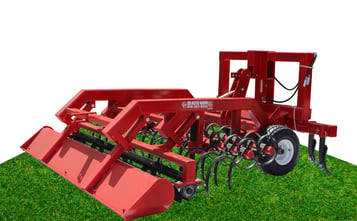 Red Master T-Rex
The Red Master T-Rex was designed for any type of arena, including personal or multi-purpose. We designed this harrow from the suggestions of our customers who wanted a true all-in-one harrow. With the versatility and adjustments built in this harrow, you will never need another arena tool.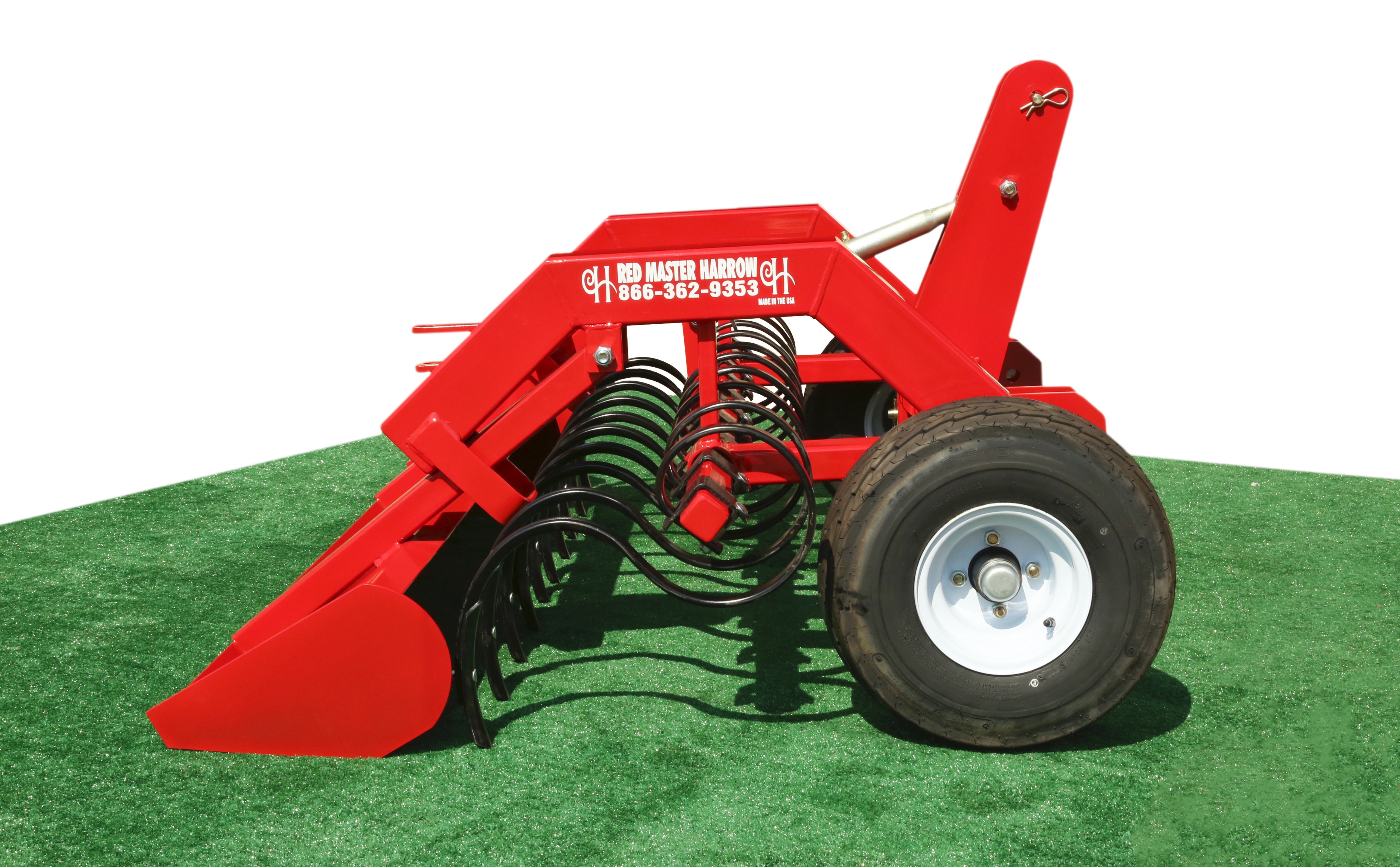 Red Master Harrow
The Red Master Harrow is one of the most high-tech horse arena harrow implements on the market today.
This harrow was designed to prepare the best possible working surface in horse arenas with or without a knowledgeable tractor operator.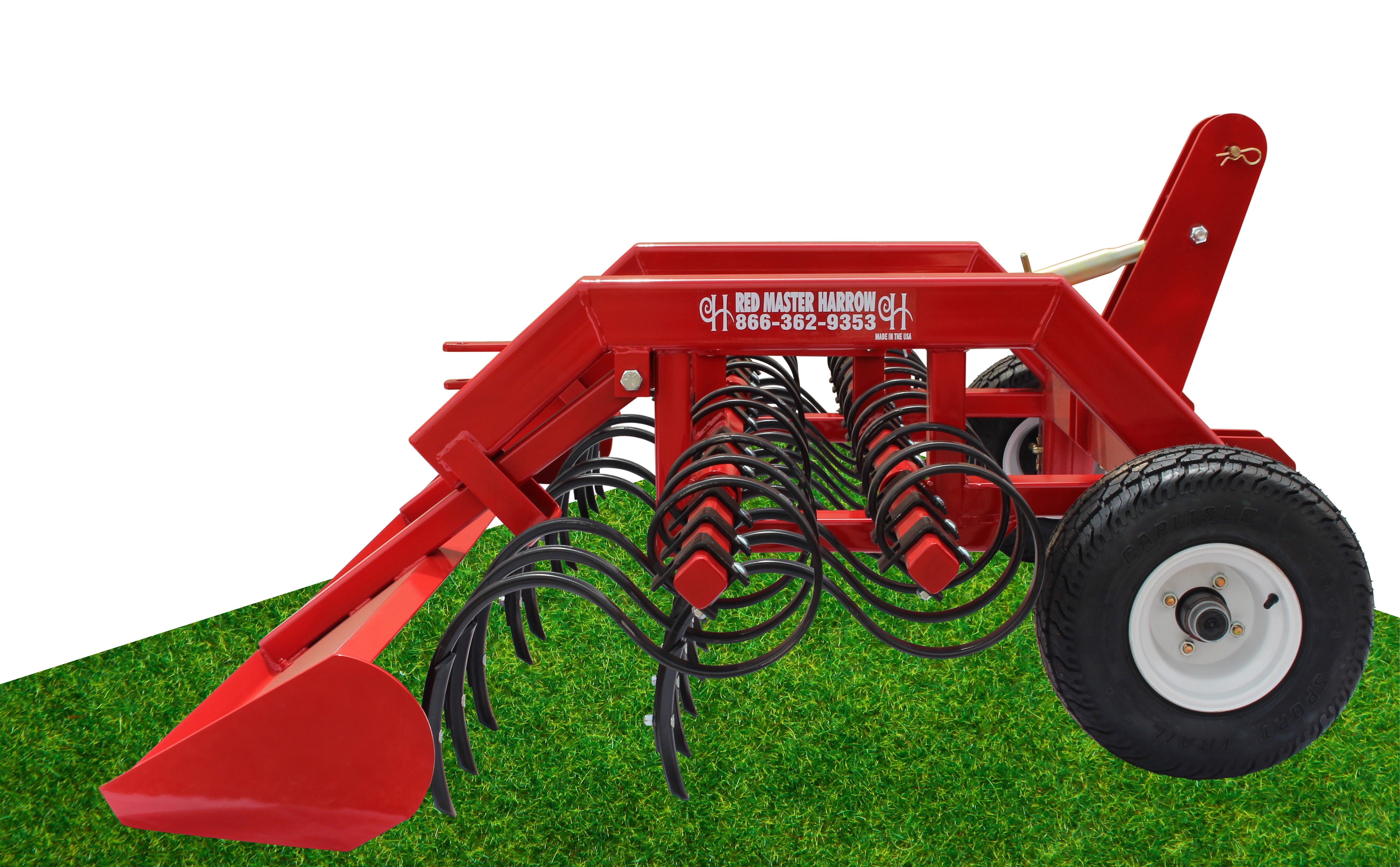 Red Master Harrow II & III
The Red Master II has two rows of s-tines to create spacing between the s-tines, which allows material to flow through more freely. The Red Master III has the same great features as the Red Master II. However, we extended the frame to accommodate three rows of s-tines.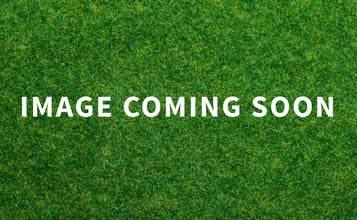 Red Master Reiner
The Red Master Reiner is specifically designed for the reining industry. This harrow provides maximum tooth-per-ground coverage thanks to the 4-row tooth carriage. The tooth placement was designed to work the footing without interrupting slide capability.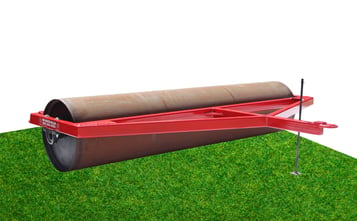 Red Master Roller
The ultimate piece of equipment for all-season maintenance. In all arenas or pasture maintenance, you must control air pockets for winter to summer versatility.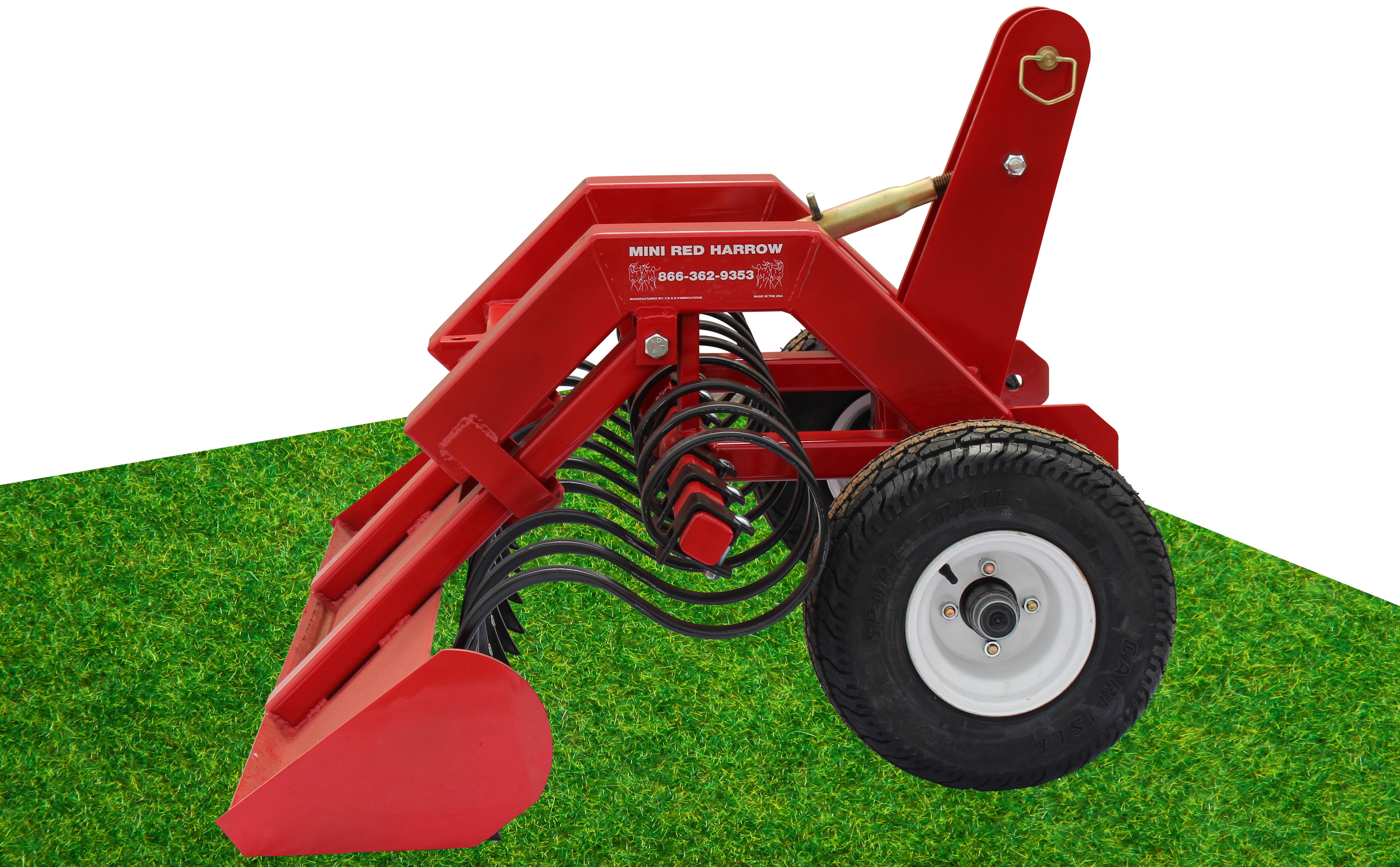 Mini Red
Our Mini Red boasts the same great features as our full-size harrows. However, we scaled down the frame to better accommodate being pulled behind a quad, Mule, Gator or ATV.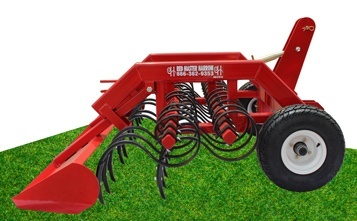 Red Master Cutter
The Red Master Cutter is based off the Red Master II. It has two rows of s-tines, with the difference being that the tine bars are set lower to allow for deeper harrowing.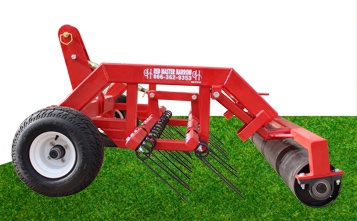 Red Master Travel Right
The Red Master Travel Right harrow is designed for synthetic footings. The guide wheels and tires control consistency and depth.