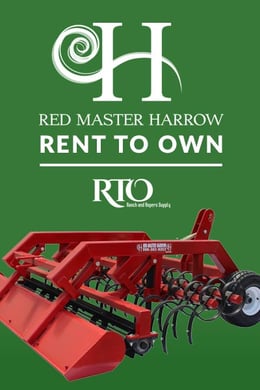 First, contact Red Master Harrow to select the equipment you need. We will then email or fax you your invoice. Once you receive your invoice, please complete the RTO application online or call one of their account managers at 1-936-598-4343.
After RTO has approved your application and received your payment, you may pick up your equipment at Red Master Harrow or have it shipped directly to you.
Your monthly rental fees go directly toward your equipment purchase. And in just 24 months, the equipment is yours!
You may cancel the rental contract and return the equipment with no penalty and credit issues if an unexpected situation arises.