Watering Equipment
---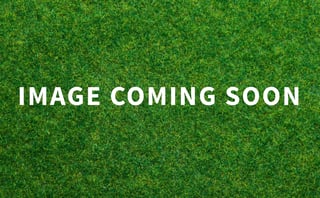 Water Tank Kit
This 100-gallon water tank is used for daily refreshing and maintenance in your arena.
125-gallon high-density polyethylene tank

UV-resistant tank

Designed for the Red Reiner

Will also fit the Red Master II and the Red Master III

The 125-gallon tank is rated at 12.5 lbs. Per gallon

Cam lock couples facilitate tank drainage and allow quick assembly on tanks; sold apart from harrows

Series 6500 pump activated by tractor PTO drive

Relief and control valves attached to the tractor provide the operator additional control of water release

3-year manufacturer's tank warranty

1-year pump warranty

Durable spray nozzles can be easily replaced

Reinforced supply hoses

Tank can easily be removed from harrow

Tank can be purchased without harrow; some assembly required
Water Wagon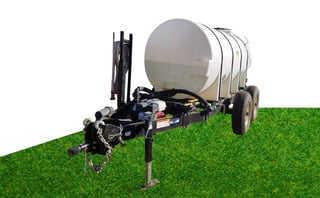 Our water tank kits can be used for dust
control for all units. We supply 500 and 1,000-gallon water wagons.


1,000 Gallon Water Wagon

500 Gallon Water Wagon
1,000 Gallon Water Wagon
Tank

Frame

Axles

Wheels

Tires

Wheel Track

Height

Length

Width

Weight

GVWR

Hitch

1026 gallon, full drain polyethylene

6" structural channel

Tandem slipper spring, 7000 lbs.

16 x 6, 8 hole, 6 1/2" bolt circle

LT235/85R16E

68"

80" (w/fill kit - 88")

200"

81" (with fenders)

2150 lbs (empty)

14000 lbs

Height adjustable 2 5/16" ball
500 Gallon Water Wagon
Tank

Frame

Axles

Wheels

Tires

Wheel Track

Height

Length

Width

Weight

GVWR

Hitch

500 gallon, full drain polyethylene

6" structural channel

Tandem slipper spring, 3500 lbs.

15 x 6, 6 hole, 5 1/2" bolt circle

ST225/75E15

72"

62" (w/fill kit - 70 ")

165"

84" (with fenders)

1,740 lbs (empty)

7000 lbs

Height adjustable 2" ball